The Must-Have Kitchen Equipment For Every Dubai Home
Sadiq
Whether you're an expert chef or passionate about cooking, a well-equipped kitchen in Dubai is essential. Dubai is a culinary melting pot, with dishes from all over the world represented. Having access to high-quality kitchen equipment in Dubai is crucial. You need a fully stocked kitchen if you want to cook like an expert or even if you're going to learn how to cook for fun. This post will discuss the essential kitchen equipment for each Dubai residence. This way, you can guarantee that everyone has the ingredients to prepare delicious meals. To prepare for any culinary adventure, ZECORP Solutions can help you get the necessary kitchen equipment in Dubai.
High-Quality Knife Set
The residents of Dubai agree that a sharp knife is a must-have for every kitchen. The three crucial utensils in any culinary setting encompass a finely honed blade, a chef's knife, and a cutting knife. The utilization of these very sharp blades will facilitate the process of cutting, slicing, and dicing. The possibilities in the kitchen are endless.
Cooking Range
Due to its diverse population, Dubai is a great place to experiment with various cuisines. A gas stovetop and an electric oven are required appliances in any kitchen. This kitchen equipment in Dubai is ideal for preparing any international dish, from braised meats to stir-fries.
Food Processor
Many international cuisines demand the correct ingredients. A food processor is a time-saving appliance for chopping, shredding, and preparing hearty soups. In the fast-paced city of Dubai, a food processor might be helpful.
Rice Cooker
Many homes in Dubai eat rice every day, and a particular rice machine makes sure the rice is always perfect. With so many kinds of rice, like sweet Basmati, it's essential to have a reliable tool to prepare this critical food.
Blender
Because it's hot in Dubai, people often want drinks to cool them down. A good mixer is great kitchen equipment in Dubai for making smoothies, shakes, and fresh fruit drinks, which are great for cooling off in the summer.
Nonstick Cookware
Healthy, low-oil cooking requires nonstick pots and pans. Traditional dishes like Arabic Kabsa, as well as international favorites like stir-fried noodles, may be prepared with the help of these appliances.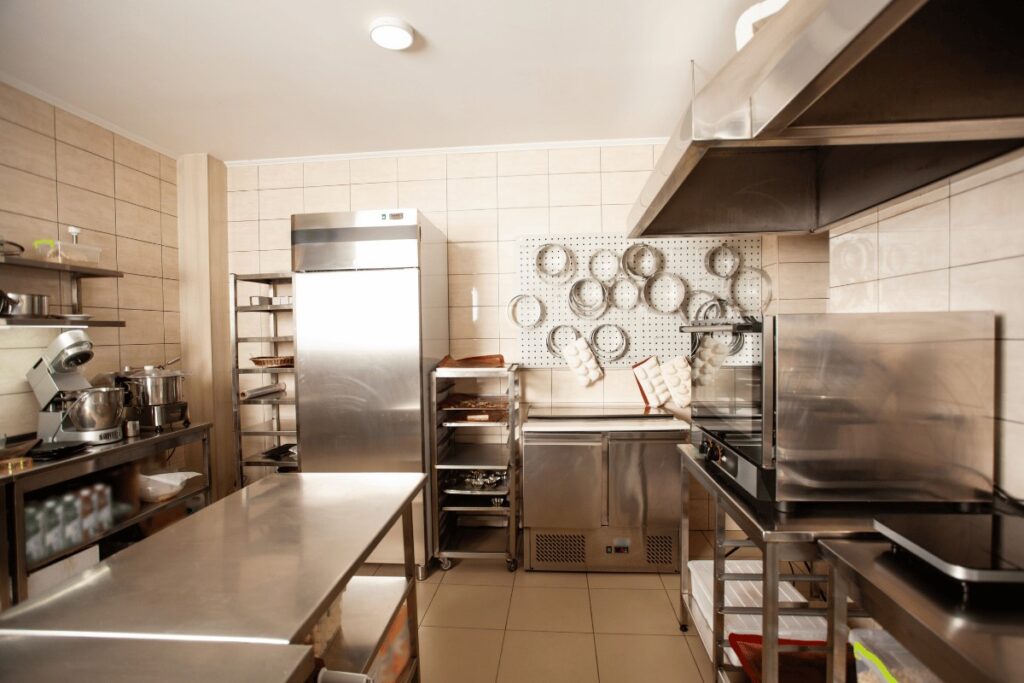 Slow Cooker
Due to the hectic nature of daily living in Dubai, spending much time in the kitchen might take a lot of work. A slow cooker is a handy appliance that facilitates the preparation of hearty meals with minimal effort. It's perfect for low and slow cooking of soups and stews.
Stand Mixer
In Dubai, a stand mixer is necessary for those who enjoy baking bread, cakes, and pies. Its powerful motor and sturdy attachments make it a breeze in the kitchen.
Conclusion
The proper kitchenware is a need in any Dubai house. It's an excellent way for locals and visitors alike to sample the wide variety of delectable cuisines the city has to offer. A solid knife set, a cooking range, and other more specialized tools are among the most necessary pieces of kitchen equipment in Dubai.
ZECORP Solutions sells a variety of useful culinary gadgets; you can reach them at +971 4 255 9793 or +971 565544580. They have a wide variety of high-quality kitchen appliances and tools, so you can get your home kitchen set up for any culinary adventure.