Custom Stainless Steel Fabrication: Crafting Excellence in Every Detail
Welcome to Zecorp Solutions, offering high-quality stainless steel fabrication services for kitchens across the UAE. Precision, quality, and competence are essential factors in stainless steel fabrication. Zecorp is a name you can trust, with a long history of delivering excellence in custom fabrication. Here, we will explore how Zecorp Solutions can help you craft your vision in steel.
The Craft of Fabricating Stainless Steel
Stainless steel is a versatile material used in various industries, including construction, architecture, food service, etc. It is known for its durability, corrosion resistance, and timeless aesthetic appeal. The capability of stainless steel to tolerate hostile environments makes it the appropriate choice for kitchen applications.
We understand that each project is unique. Using our extensive knowledge of stainless steel fabrication in Dubai, we tailor our services to your exact requirements. This ensures that every component of your project is handled flawlessly.
Our Advantages
Quality Control:
Quality is crucial when it comes to stainless steel fabrication. We are proud of our dedication to providing high-quality stainless steel fabrication services in Dubai. Our talented craftsmen and engineers work hard to guarantee that every project meets our exacting quality requirements. You can count on us to uphold the finest craftsmanship.
Versatility:
Stainless steel fabrication in the UAE is a large sector, and we are highly versatile and can handle a wide range of projects. We can bring your ideas to life, whether you need unique stainless steel chef counters, work tables, dish tables or sinks.
Customization:
One of the primary benefits of stainless steel production is its design adaptability. It enables fine detailing and personalization, turning your vision into a reality. At Zecorp Solutions, we collaborate closely with our clients to understand their needs and preferences. Personalization is the foundation of excellent stainless steel fabrication in the UAE, and we are committed to delivering what you want.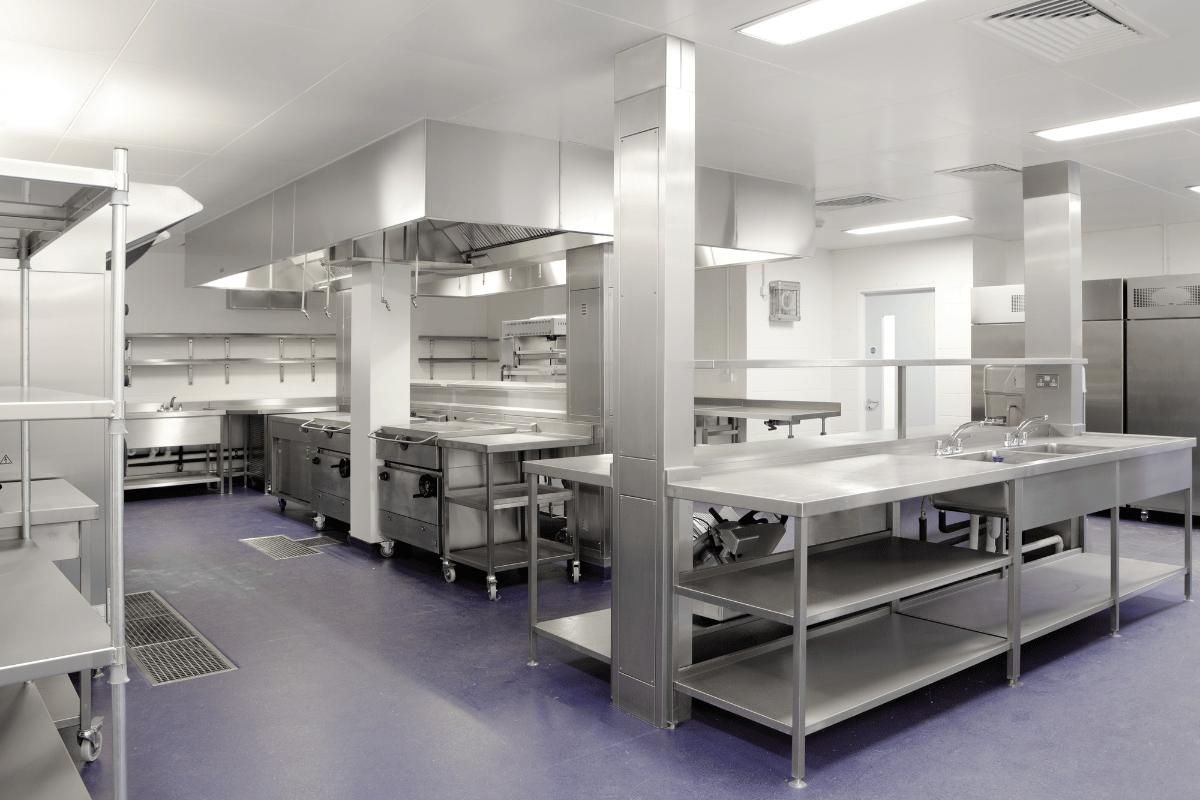 Conclusion
Stainless steel fabrication in Dubai and the UAE is more than a service at Zecorp Solutions; it's an art form. We are proud of our craftsmanship, attention to quality, and dedication to producing excellent results. We bring your stainless steel projects to life with precision and quality because of our varied skills and unwavering focus on personalization.
Among stainless steel fabrication companies in Dubai and the UAE, Zecorp Solutions stands out. Our custom stainless steel fabrication services provide diversity in commercial kitchen solutions with an uncompromising commitment to excellence.
Contact us to discuss your project and see how we can transform your ideas into stainless steel works of art. Trust Zecorp Solutions with your stainless steel fabrication needs and experience our dedication to quality in stainless steel fabrication in the UAE.