Add a Touch of Class to Your Bar With Zecorp's Bar Equipment
Welcome to Zecorp Solutions, Dubai's finest source of high-quality bar equipment. The correct tools are vital in the dynamic world of hospitality and mixology to create distinctive drinking experiences. We have the bar equipment you need, whether you manage a busy bar, a small club, or want to put up an impressive home bar. Here we explore bar equipment, its importance in the industry, and how Zecorp Solutions can take your bar to the next level.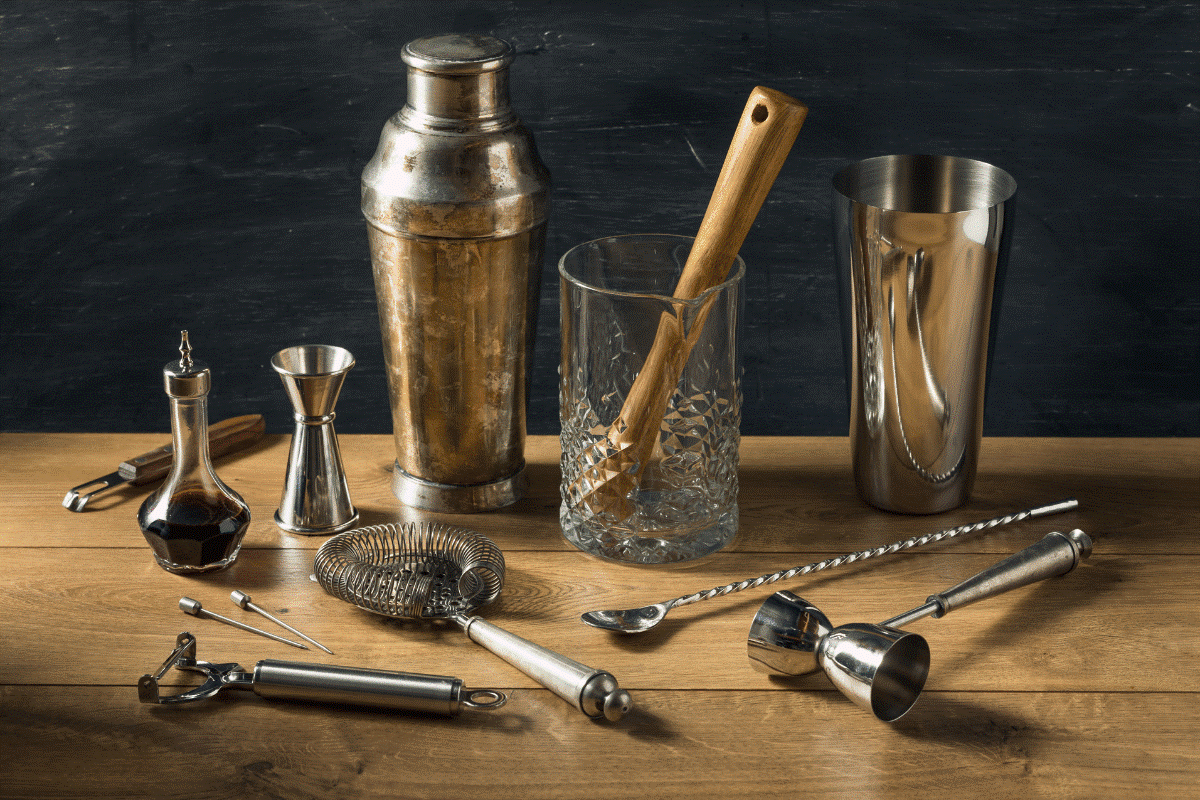 The Science of Mixology
Bartending Craft: Bartending is more than just pouring drinks; it is an art form. The ideal cocktail demands precision, inventiveness, and the proper bar equipment. Every shaker, strainer, and jigger contributes to the alchemical mixing of cocktails.
Guest Experience: In the hotel industry, the guest experience is everything. Your bar equipment not only helps you make great cocktails, but it also improves the ambience and efficiency of your bar.
Why Should You Opt for Zecorp Solutions' Bar Equipment in Dubai?
Durability and Quality
We understand that bar equipment must survive the rigours of a busy bar environment. That is why we only sell high-quality, long-lasting bar tools and accessories. Our bar equipment is durable, from stainless steel shakers to precision-designed jiggers.
Extensive Selection
Our bar equipment in Dubai is vast, so you can find everything you need under one roof. We have something for professional and home bartenders, from cocktail shakers, muddlers, and strainers to bar spoons, glassware, and ice machines.
Design and Innovation
Presentation is important in the field of mixology. Our bar equipment combines unique design with functionality, boosting your bar's attractiveness. Impress your visitors with beautiful cocktail shakers and one-of-a-kind glassware that adds a personal touch to your recipes.
Expert Opinion: Need help determining which bar equipment is best for you? Our skilled team is available to help you. We provide experienced guidance and recommendations to ensure you make informed decisions consistent with your bar's style and aims.
The Advantages of Quality Bar Equipment
Consistency and precision: High-quality bar equipment promotes accuracy in measuring and mixing, resulting in consistently delicious cocktails. Your customers will appreciate the attention to detail in each sip.
Rapidity and effectiveness
Every second counts in a busy bar. The correct bar equipment simplifies your business, allowing you to serve customers more efficiently while maintaining quality.
Presentation and Design
High-quality bar equipment improves the taste of your cocktails and the overall presentation. Impress your customers with visually appealing drinks presented in fashionable glassware.
Zecorp Solutions: Your Partner for Raising the Bar
At Zecorp Solutions, our unwavering commitment is to provide you with the best bar equipment in Dubai to assist you in crafting exceptional drinking experiences. Our commitment to quality, innovation, and client happiness has earned us a reputable reputation in the industry.
Conclusion
Zecorp Solutions' top bar equipment in Dubai will help you elevate your bar. From vintage cocktail shakers to cutting-edge mixing utensils, our variety will improve your mixology skills and impress your customers.
Zecorp Solutions is your one-stop shop for high-quality bar equipment in Dubai and the UAE. We recognize the importance of the proper bar tools and accessories in enhancing the art of mixology. Our extensive collection of bar equipment in the UAE includes everything from precision shakers to fashionable glassware. In addition, we provide a wide choice of bar accessories in Dubai and the UAE, ensuring that you have everything you need to create excellent cocktails and enhance your guests' experience.
Contact us today to learn more about our vast choice of bar equipment and how we can help you take your bar to new heights. Experience the precision, efficiency, and flair that only Zecorp Solutions' bar equipment in Dubai can provide.